Video
See more videos
The 2015 Women in Film Max Mara Face of the Future Award®
Two nights of red-carpet, cocktail party and gala, to celebrate Kate Mara as the recipient of the 2015 Women in Film Max Mara Face of the Future Award®.
Rose Byrne for Max Mara - Fall Winter 2014-15
Get behind the scenes of the shooting session for Fall Winter 2014-15 with Rose Byrne, recipient of the 2014 edition of theWomen In Film Max Mara Face of the Future Award. Rose, acclaimed Australian actress and star of major productions such as "Troy" and "Star Wars: Attack of the Clones", is being photographed with some of her favourite Max Mara looks for the new season; amongst which, tweed maxi cardigan and pencil skirt, golden booties and iconic camel coats.
Women In Film Max Mara Face of the Future 2014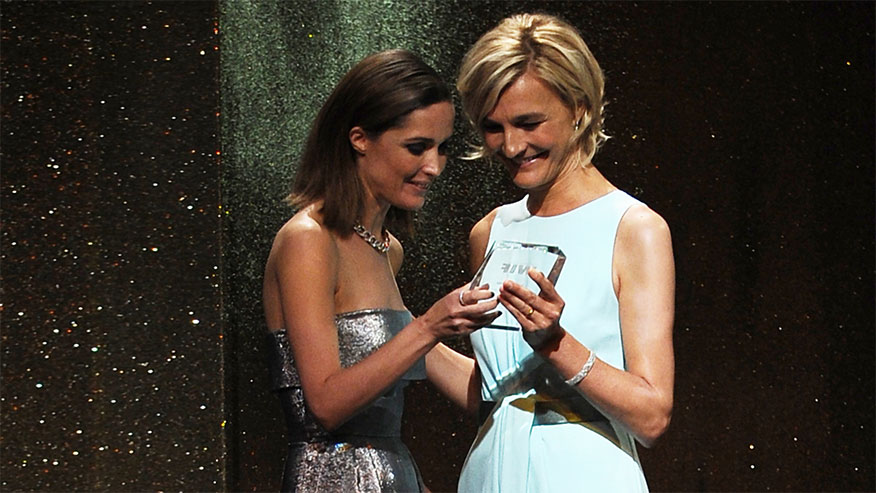 Los Angeles, June 2014. An exclusive glimpse inside one of the most glamourous galas of the year along with a short interview with the deserving winner of the Max Mara Face of the Future Award, Rose Byrne.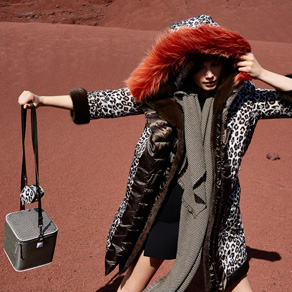 'S Max Mara Here is The Cube FW 14
A new evolution for the FW 14 collection of Here is The Cube iconic design coats. The focus of this special edition is on prints: animalier introduces a more eccentric twist, boosted by warm colours and precious overlapping garments. By contrast, houndstooth check, tweed and tartan form visual effects that are reminiscent of traditional fabrics. Scarves in the same patterns have been created to further enhance the look of the prints. A special preview of the Collection is now exclusively available at our Max Mara store in Corso Vittorio Emanuele, Milan.
Marvelous Max Mara Tokyo 2013
The key event of Marvelous Max Mara Tokyo 2013 is the grand fashion show set to take place on November 5th, with over 1000 guests including press, celebrities, socialites, top clients and a selected list of international journalists. The event was organized in an extraordinary location: Ryogoku Kokugikan, Tokyo's top sumo wrestling arena. Event within the event a special private live show by the famous singer Paloma Faith, followed by an exclusive party with a DJ set.
Variations on an Icon
For the opening of the new flagship store at K11 in Shanghai Max Mara is pleased to present the project Variations on an Icon, by three young Chinese artists: Aaajiao, Chen Wei, Hu Yun. It is a free interpretation of 101801, Max Mara's icon coat designed by Anne Marie Beretta in 1981 and a cult object worldwide. The exhibition will be opened from 10 Sept. to 30 Sept. 2013 during the opening hours of the store, from 10am to 10pm.
Here Is The Cube FW 2013
Photographer: Max Farago
Videomaker: Clara Cullen
Model: Kel Markey
Location: Tokyo
Max Mara Elegante FW 2013
On the red carpet, in Hollywood, for parties or fashionable appointments, Max Mara Elegante dresses and cocktail dresses stand out for their sophisticated, modern allure. 
Photographer: Dewey Nicks
Model: Mirte Mass