Video
See more videos
Amy Adams stars in the Max Mara Accessories Fall Winter 2015-16 Campaign
Iconic campaign starring Amy Adams shot by Mario Sorrenti for Max Mara Accessories Fall Winter 2015.
Max Mara Fall Winter 2015-16
Beautiful model Gigi Hadid plays and interprets the mood of the Fall Winter 2015-16 Campaign, inspired by Marylin Monroe and her elegance, beauty and intelligence.
Max Mara presents "Reflections" - Fall Winter 2015-16
Ready to conquer the city, through a game of lights and reflections:
cocktail hour within an exclusive skyline at sunset.
The Max Mara Whitney Bag designed by Renzo Piano Building Workshop
Inspired by the pure aesthetics of the new Whitney Museum of American Art in New York,
discover the Whitney Bag by Renzo Piano Building Workshop.
The 2015 Women in Film Max Mara Face of the Future Award®
Two nights of red-carpet, cocktail party and gala, to celebrate Kate Mara as the recipient of the 2015 Women in Film Max Mara Face of the Future Award®.
Rose Byrne for Max Mara - Fall Winter 2014-15
Get behind the scenes of the shooting session for Fall Winter 2014-15 with Rose Byrne, recipient of the 2014 edition of theWomen In Film Max Mara Face of the Future Award. Rose, acclaimed Australian actress and star of major productions such as "Troy" and "Star Wars: Attack of the Clones", is being photographed with some of her favourite Max Mara looks for the new season; amongst which, tweed maxi cardigan and pencil skirt, golden booties and iconic camel coats.
Women In Film Max Mara Face of the Future 2014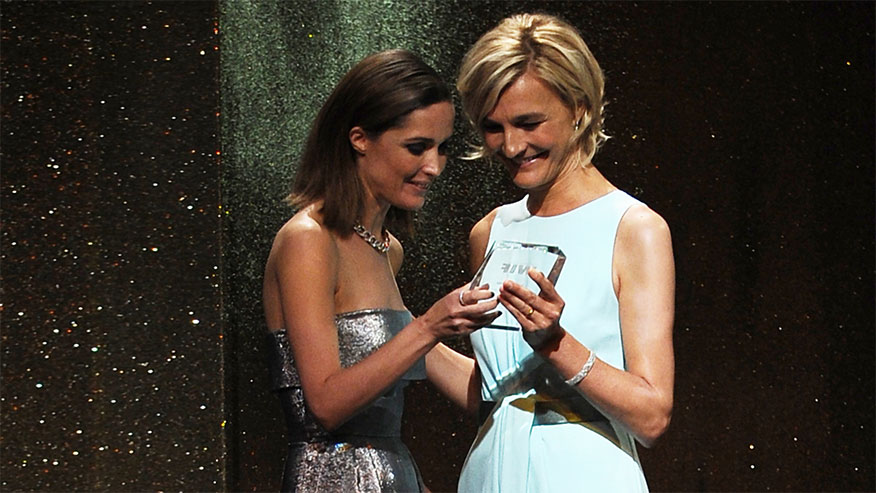 Los Angeles, June 2014. An exclusive glimpse inside one of the most glamourous galas of the year along with a short interview with the deserving winner of the Max Mara Face of the Future Award, Rose Byrne.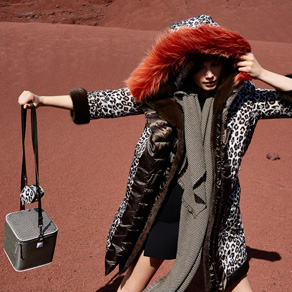 'S Max Mara Here is The Cube FW 14
A new evolution for the FW 14 collection of Here is The Cube iconic design coats. The focus of this special edition is on prints: animalier introduces a more eccentric twist, boosted by warm colours and precious overlapping garments. By contrast, houndstooth check, tweed and tartan form visual effects that are reminiscent of traditional fabrics. Scarves in the same patterns have been created to further enhance the look of the prints. A special preview of the Collection is now exclusively available at our Max Mara store in Corso Vittorio Emanuele, Milan.